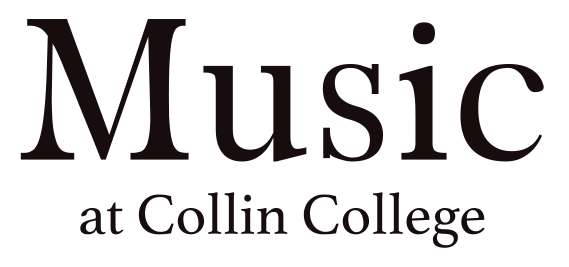 Start or continue your music education in the Collin College Department of Music. We have award-winning ensembles, faculty, and facilities to help you develop your music skills. Contact us today to learn more about our college level coursework in music.
Music Majors and Minors orientation, advising and auditions for Fall 2017 semester will be Monday, August 21 beginning at  10 a.m. 
All new incoming and continuing students planning to enroll in private (one-on-one) lessons* are required to attend this mandatory orientation.
Auditions for applied lessons and ensembles will be held after noon. 

* These courses are listed online under the MUAP rubric (applied music)  For example, MUAP 2281 Concentration Applied Voice.