English as a Second Language (ESL)
We are still accepting new students to our program. If you are interested, please contact Mary South at MSouth@collin.edu
Important Information for F 1 Student Status
1. Students who remain in the U.S. can engage in full course of study - online. This includes students who have remained in the U.S. in active status and are starting a new program. Students that enter initially from overseas will be required to have face-to-face courses. Preferably 9 credit hours face-to-face and 3 credit hours online (if not, minimum half of the 12 credit hours face-to-face and the others online). This includes ESL as there is not a differentiation in the guidance. Initial overseas will be required to have some face-to-face per the Student and Exchange Visitor Program Representative. This is for F 1 Visa International Students.
2. Students pursing studies in the U.S. for the fall 2020 semester may remain in the U.S. even if the educational institution switches from a hybrid program to fully online instruction.
3. Students can remain in the U.S. in a hybrid program which consist of both on-line and online components beyond the online limits.
4. Students continuing their studies outside the U.S. should have the following comment in the remarks field: "Outside the U.S. due to COVID-19."
5. We can continue to issue I-20's electronically to the student's email address listed in SEVIS.
6. If a student has a visa appointment after the semester starts please defer to the Spring 2021 semester. If this is the students 2nd time or more deferring we will need new financial and letter of guarantee. The multiple deferral is due to COVID-19. After COVID we will go back to normal procedure in reference to deferrals.
Study English at Collin College!
Hello and welcome to English as a Second Language (ESL) at Collin College. The ESL Department started in 1991 and has grown to more than 740 students. It is fully accredited and nationally recognized as an academically challenging institution. The ESL program helps you master a variety of English skills and understand American culture necessary for academic, professional, and personal success. ESL instructors also help you develop study skills and connections to people and resources in the community.
Please click on your language below for a summary of our program or explore our website in English using the menu on the left.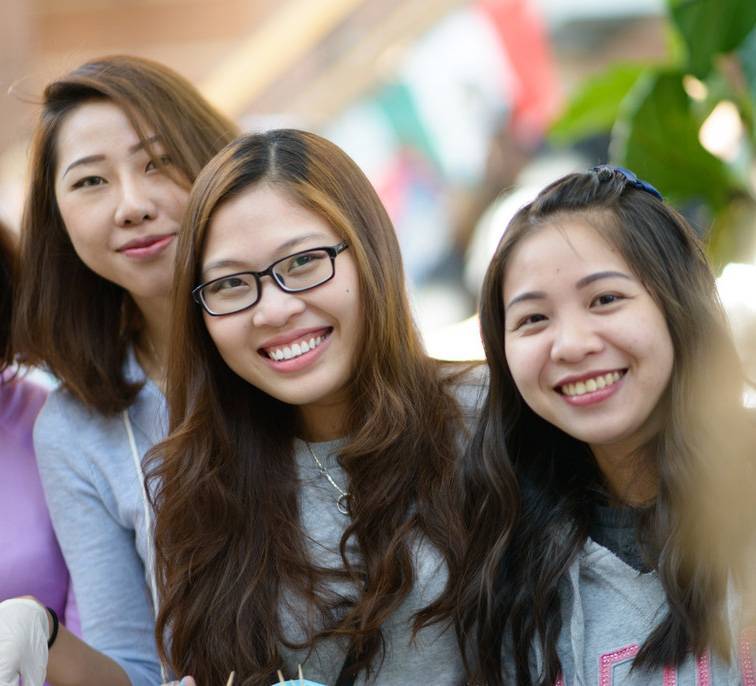 Why Choose ESL at Collin College?
Caring Instructors - Instructors will get to know you, your unique goals, and your personal language needs.
Professional Lessons - All of our instructors have a master's or doctorate degree with many years of experience.
Personal Attention - Small, family-like class sizes (10-18 students) allow for individual attention.
Affordable - You get a top-quality education at reasonable costs because Collin College is supported by the government.
Flexible Program - Our unique program structure helps you balance school and personal life.
Diverse Population - A large variety of students from different national backgrounds ensures a unique experience.
Social Options - Plenty of social activities create community connections, build language skills and make you feel at home.
Additional Resources - Activities and labs are available to guide your English improvement outside the classroom.
Facility Access - You have access to many Collin College facilities including libraries, computer labs, and sports centers to name a few.
Where is Collin College's ESL Program?
Collin College has several beautiful campuses in the suburbs just north of Dallas, and the ESL department is located on the Plano Campus.

Plano was ranked the 3rd best place to live in America by Money Magazine in 2016, and several other nearby suburbs also ranked high on the list.

Plano has a metropolitan population of 286,057 people and is known for being the international headquarters of many international companies according to World Population Review.

More about Plano and Collin County
Contact Us!
If you have questions regarding the ESL program, please contact: esl@collin.edu

For questions regarding the admissions process, please contact: iso@collin.edu

For a list of common questions and answers, please click here