Sociology at Collin College
Sociology at Collin College
Sociology seeks to uncover the existence of social patterns, explain how social patterns come to be and explore patterns for different individuals, groups and society at large.
Sociology courses at Collin College enable students to comprehend widespread social changes and relate these back to their every day experiences. Courses are designed to provide students with essential life skills and a deeper understanding of themselves, others and the various social worlds they inhabit. Critical thinking skills and a global perspective - attributes that will benefit students regardless of their major - are strongly emphasized in Sociology courses.
We currently have two courses in the General Education Core which are
:
Soci1301 Introduction to Sociology
and
Soci1306 Social Problems.
Other courses offered are
:
Soci2301 Marriage and Family
Soci2306 Human Sexuality
Soci2319 Minority Studies
Soci2340 Drug Use and Abuse
---
---
NOW IN THE GENERAL EDUCATION CORE:
SOCIAL PROBLEMS Soci 1306
Social Problems courses at Collin College focus on the application of sociological principles and theoretical perspectives to major social problems in contemporary society such as inequality, crime and violence, substance abuse, environmental issues, deviance, or family problems.
All students may now take Soci 1306, as well as Soci 1301, Introduction to Sociology, to complete the Social and Behavioral Science component of the General Education Core.
---
---
COURSE SPOTLIGHT

LEARNING COMMUNITY FALL 2015
Life's Journey: Social, Cultural and Psychological Perspectives That Frame Our Understanding of Being Human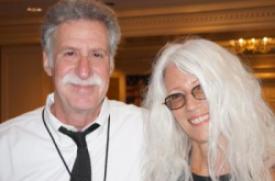 Professors Barbara Lusk & Larry Stern
Psychology 2314.S03 (Life Span Psychology: CRN: 11348) &
Sociology 1301.S10 (Introduction to Sociology: CRN: 19158)
TR 10 – 11:15 & 11:30 – 12:45
Learning communities are designed to bring both students and different disciplinary perspectives together in a collaborative effort to examine particular sets of ideas, issues, people and events. Here, we shall discuss what it means to be human as we develop across the life span from the twin perspectives of psychology and sociology. Sociologists attempt to provide accurate accounts of how social factors affect the likelihood that individuals, either alone or in combination, choose to act one way rather than another—and then trace the consequences of those actions. Psychologists tend to focus on the individual and particular states of mind, while deemphasizing the broader social contexts of development.
What commonalities exist between these two approaches? How does each draw upon the other to strengthen their accounts of human conduct? In what ways do they diverge? Students will gain a deeper understanding of these critical questions through the combination of these two disciplines.