All campuses are open and ready to serve students virtually, hybrid, or in person.

Instrumental Ensembles & Degree Programs
Instrumental Music Ensembles, Certificate and Degree Programs
Check with individual directors for audition music and requirements. All Collin College ensembles are "Lab required" courses, meaning, they meet for three contact (aka rehearsal) hours per week and students earn one credit hour. Prerequisite for most ensembles is an Audition.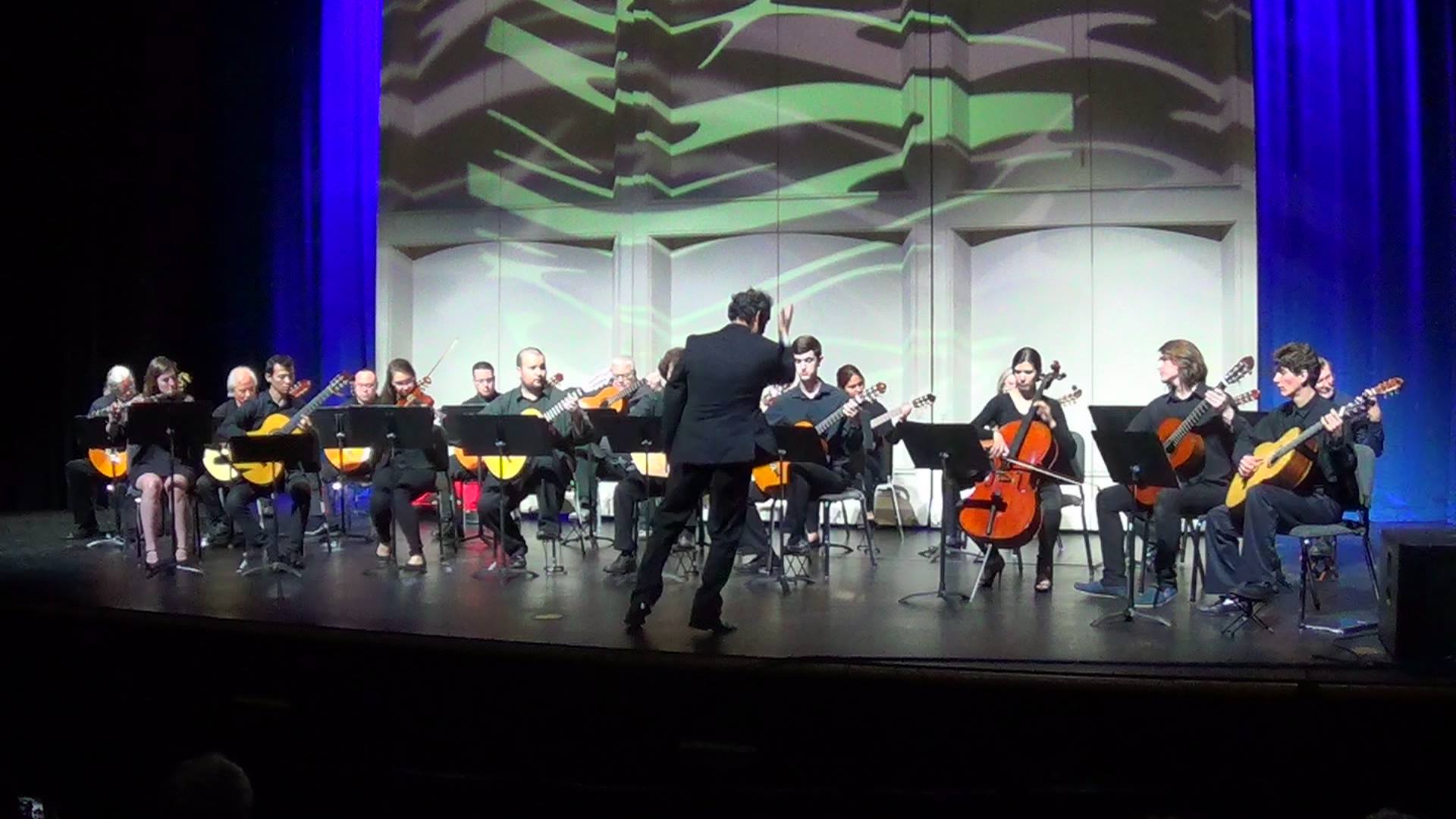 The Music field of study (FOS) provides approved courses for music majors who intend to transfer to a college or university and further their musical studies. The curriculum offers the required music theory, ear training, keyboard skills, music literature, private applied study and ensemble participation that all music majors must complete during their freshman and sophomore years. Upon completion of the field of study curriculum, a certificate will be awarded to acknowledge completion and readiness to transition from an associate level to a baccalaureate (BA/BS) level, at any Texas public institution.
The college is also home to several ensembles and musical groups, allowing you to explore your abilities with other like-minded musicians in a comfortable setting. College facilities even provide a venue to share your talent with the world.
A Field of Study is a set of courses that will transfer and apply to a corresponding bachelor's - level degree at a Texas college or university. Both the Field of Study and the Core Curriculum courses are transferrable for full academic credit to any public college or university in Texas. Students who complete the Field of Study block of courses will earn a certificate in that Field of Study.
Did you know that you can also earn an AA or AS degree in addition to the Field of Study certificate? Contact us today to learn more about how to develop an educational plan that is right for you.

Departmental Advising Contacts

Collin College Music and Field of Study, Voice and Opera • Prof. Casey L. Carter • ccarter@collin.edu
Choirs, Theory, and General Music Advising • Prof. Kathy Morgan • kmorgan@collin.edu
Composition, Commercial Music Majors and Certificates • Dr. Chris Morgan • cmorgan@collin.edu
Frisco Campus Music Studies • Dr. Aaron West •awest@collin.edu
Guitar Studies and Field of Study Music Majors • Dr. Fernand Vera • fvera@collin.edu
Instrumental and Jazz Studies Advising • Dr. Alex Heitlinger • aheitlinger@collin.edu
Keyboard Studies Advising • Dr. Brian Allision • ballison@collin.edu
McKinney Campus Music Studies • Dr. Kimberly Harris • kharris@collin.edu
Wylie Campus Music Studies • Dr. Olga Amelkina • oamelkina@collin.edu