The Art Gallery at Collin College
The Art Gallery at Collin College
presents
Student Open Exhibition
On View:
Monday, Dec. 6, 2021 – Wednesday, Jan. 5, 2022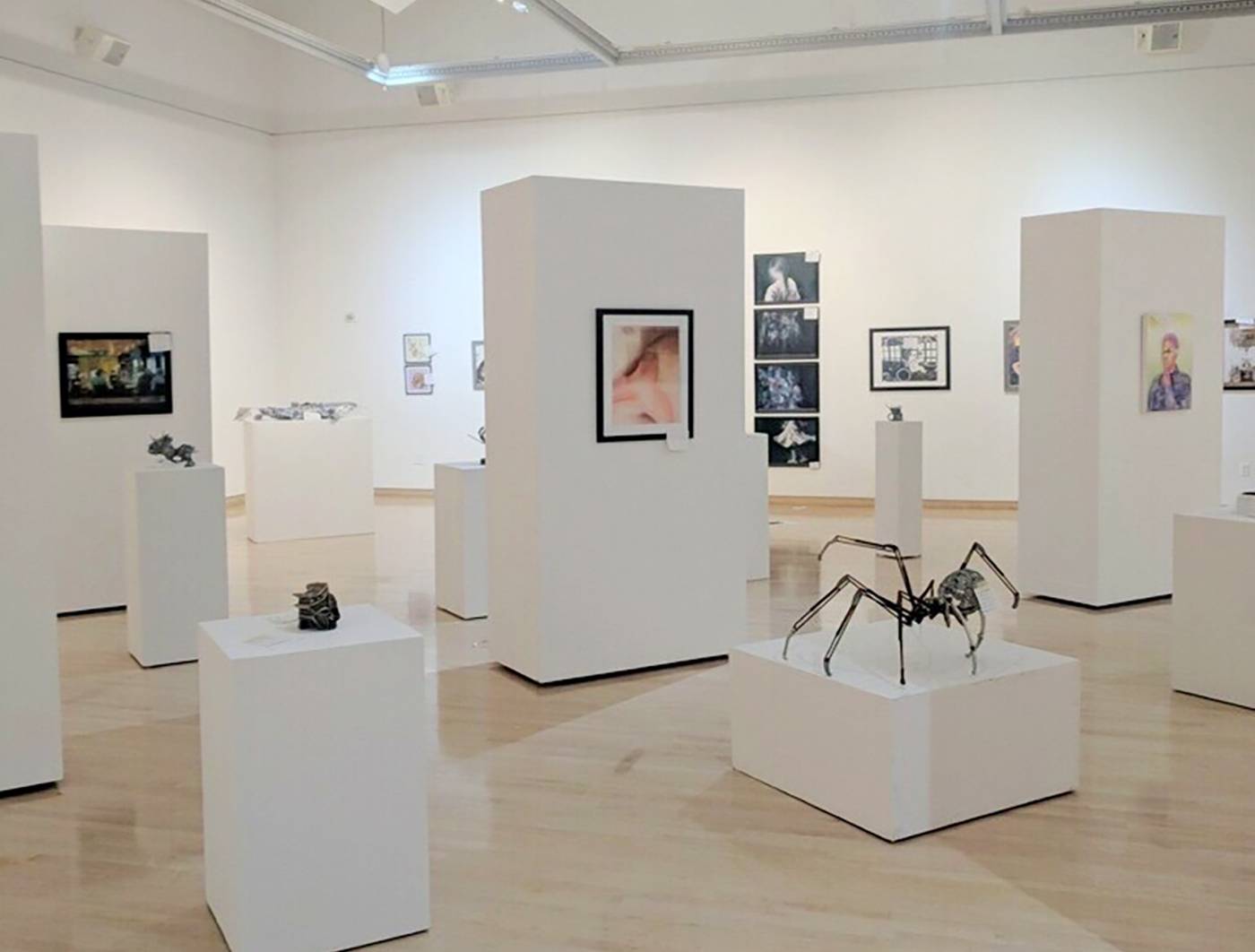 Photo by Nick Young

The annual exhibition of students' artworks are from classes in the Collin College Fine Arts Division.
Featured artworks will be in diverse media; 2-D design, 3-D design, ceramics, communication design,
digital arts, drawing, figure drawing, jewelry/art metals, painting, paper making/bookbinding, photography, printmaking, sculpture and watercolor.
Thursday, Dec. 9
Reception: 4-7 p.m.