On July 13, Collin College campuses opened on a limited basis to students enrolled in the second summer session and to others on an appointment basis.
Stay informed: View the College Restart Plan
The Collin College Libraries
Libraries open for limited hours. Only students enrolled in
5-week July and 10-week June and Collin faculty and staff will be allowed entry.

Ask a Librarian online available for additional hours.
For details about due dates and returning items, please review our FAQs.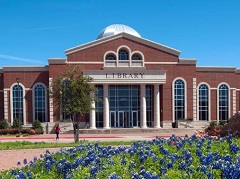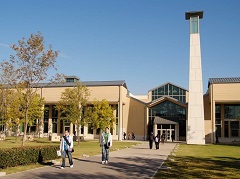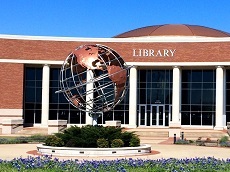 Our campus libraries hold more than just books—they are hubs for collaboration, innovation, and enrichment.

Visit any of our libraries to enjoy the rich resources available to you as a member of the Collin community. Check out the new Makerspaces, step into a quiet study room, or work on a project. We provide research support, print and digital resources, computer labs and printers, and knowledgeable, helpful librarians and staff to assist you.


Library Resources:
Books, movies, and music—available in-person and online
Online academic databases of full-text articles
Ask a Librarian service for general and research questions

Looking for something in particular? Search our online library catalog to find books, DVDs, and more!

CougarWeb
Students, Faculty and Staff should log in to CougarWeb and choose the Library tab for online sources and more information about library services.
Page Maintained by Library Web Team