Chemistry at Collin College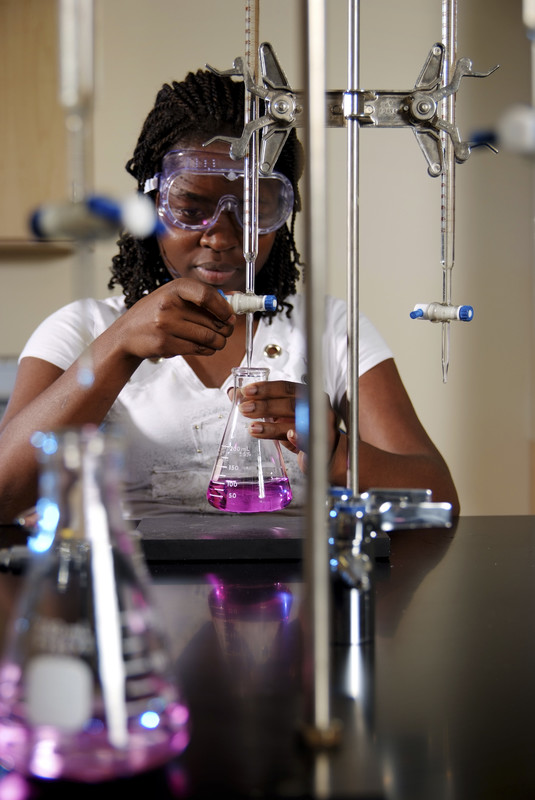 The Associate of Science degree with an emphasis in Chemistry establishes an academic foundation for further studies in the sciences. Courses include general chemistry and organic chemistry, as well as an introduction to chemistry designed for students who are novices in the discipline. Solving problems in chemistry requires creativity and curiosity as well as logic and reasoning.
An excellent instructional staff, computer-aided instruction, laboratory facilities, and access to current scientific literature give chemistry students at Collin College a personalized, high quality educational experience.
Modern society offers both challenging and lucrative careers to employees with scientific and technical backgrounds. Careers listed below demand knowledge of chemistry and many require academic training beyond the Associate of Science degree.
Biomedical Engineer Medical Technologist
Chemical Engineer Nurse
Cosmetics Researcher Oceanographer
Dietician Perfumer
Environmental Scientist Pharmacist
Geophysicist Physician
Industrial Researcher Veterinarian