Collin College Dance Facilities
The dance department offers courses on three campuses.
---
Plano Campus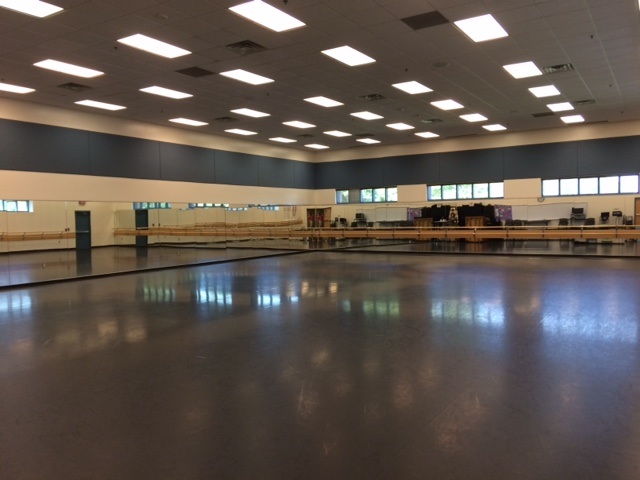 Dance Studio AA146
Used for dance only, Studio AA146 is a spacious 3,100 square ft. space that boasts mirrors and ballet barres on two walls, a piano, inset stereo speakers, adjustable lighting and a marley floor. Each studio is equipped with a large screen TV so that technique and choreography classes can engage in lecture discourse to enrich the physical processes of dance studies.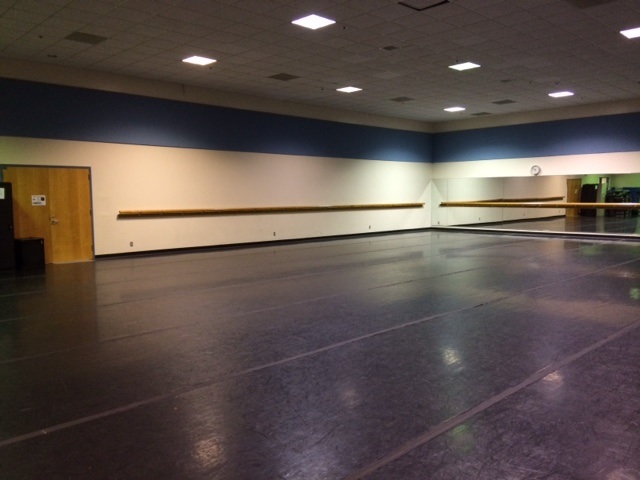 Dance Studio A107
Similar to AA146, Studio A107 is a 2,700 square ft. space that features mirrors and ballet barres covering two full walls of the space and a piano. A107 is equipped to facilitate multiple genres of dance including tap, hip hop, and ballroom.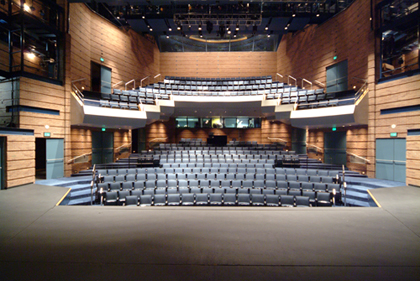 John Anthony Theatre
The John Anthony Theatre (JAT) is a traditional proscenium stage with a seating capacity of 350, with 230 seats on the Orchestra Level and 120 seats on the Balcony Level.
Each fall and spring semester the dance department hosts two concerts in the John Anthony Theatre allowing students to fully experience dance as a performing art.


---
Frisco Campus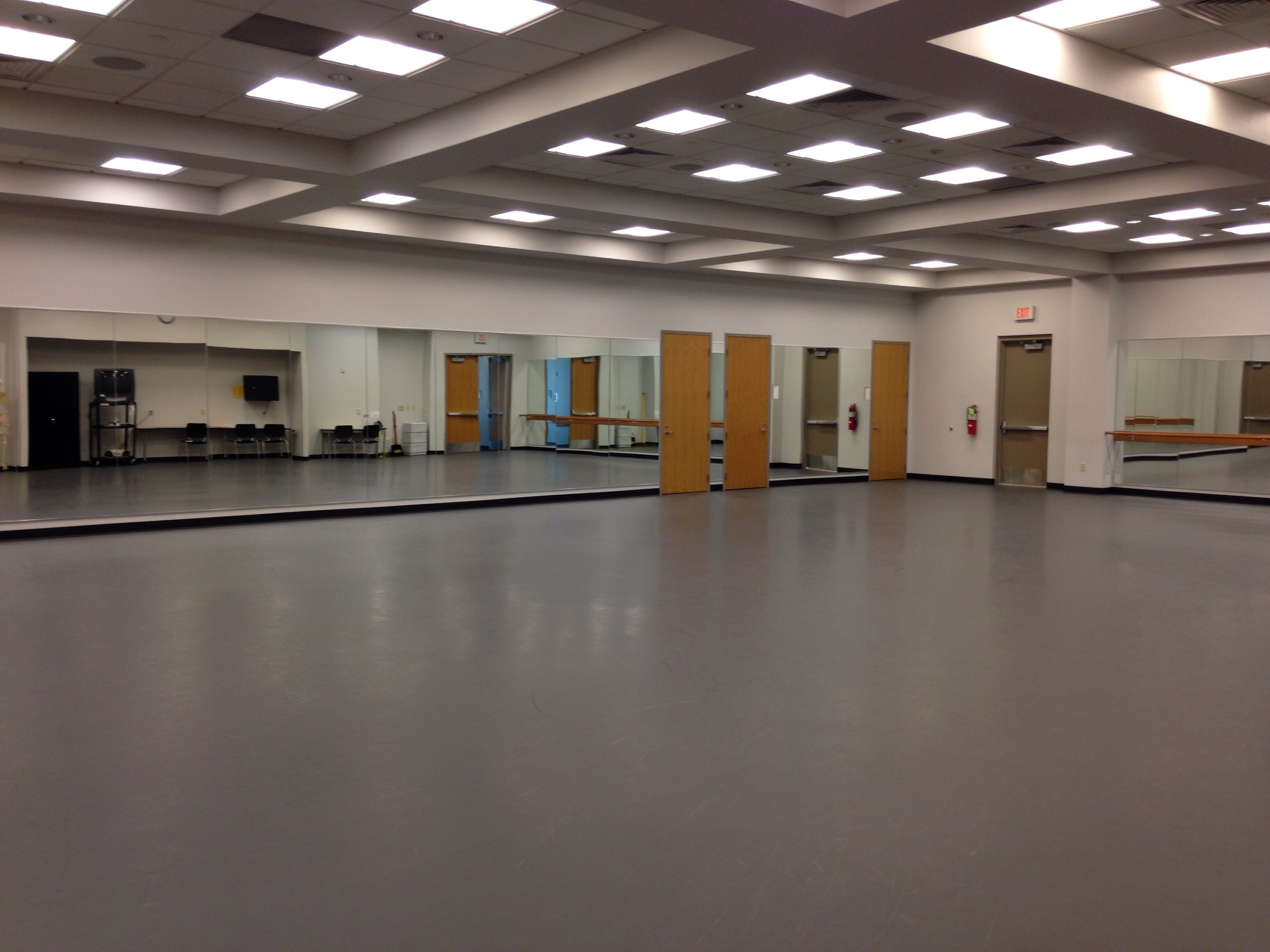 Dance Building, LC104
The Frisco Campus is home to a newly renovated dance building featuring a 2,500 square ft. dance studio fully equipped with marley floors, ballet barres, sound system, piano and mirrors on two walls. The dance building also houses two locker rooms for student use, a faculty office, and a spacious lobby for studying and socializing between classes.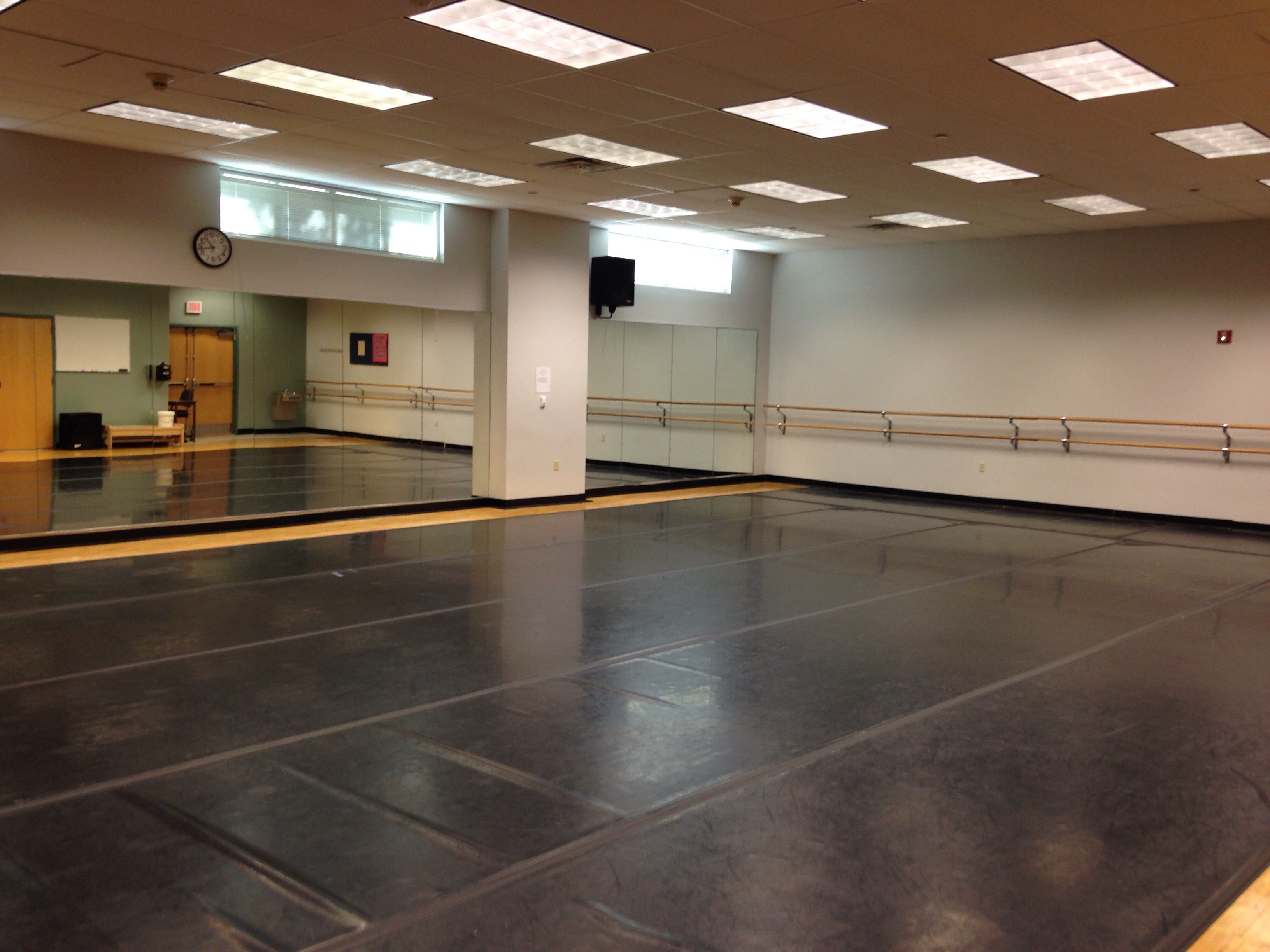 Alumni Hall, A136
Dance studio A136 is a shared dance studio space with the Physical Education Department. This 1,800 square ft. dance studio includes ballet barres and a marley floor.
---
McKinney Campus
Dance Studio E120
Studio E120 is the college's most intimate studio. Equipped with ballet barres and mirrors, it is well-suited for movement sessions in Dance Appreciation classes.