Health Information Management
Mission
Prepare students to improve healthcare outcomes by providing the knowledge needed to ensure accessibility, accuracy, availability, integrity, and security of patient health information. We strive to challenge the intellect and develop the skills, character, and ethics of students required to begin and flourish in a career in health information management.
Photo By Valeriia Miller
Contact Us
Questions related to the HIM degree or certificates including program admission, course progression, etc. Please contact:

Lydia Danton, MSHIIM, RHIA, CHDA
Program Director
LDanton@collin.edu
972.548.6676

Questions related to college operations including admission to the college, financial aid, registration, etc. Please contact Academic Advising, click here.
Background Photo by Chris Slupski
Performance Indicators:


(August 2021 - July 2022)
Graduation Rate 82.61%
Student Satisfaction Rate: 100%
Employment Rate 92.86%
Of the 92.86% Employed 85.71% are Working in Healthcare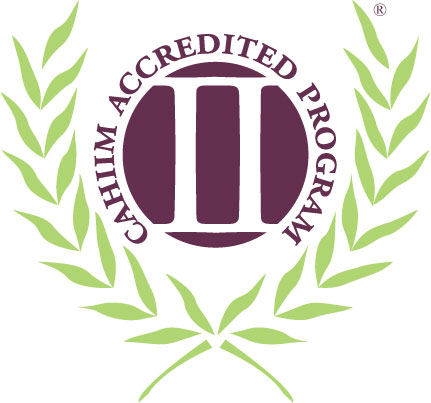 The Health Information Management accreditor of Collin College is the Commission on Accreditation for Health Informatics and Information Management Education (CAHIIM). The College's accreditation for an Associate of Science degree in Health Information Management has been reaffirmed through 2023. All inquiries about the program's accreditation status should be directed by mail to CAHIIM, 200 East Randolph Street, Suite 5100, Chicago, IL, 60601; by phone at (312) 235-3255; or by email at info@cahiim.org.
As a HIMSS Approved Education Partner, Collin College has met HIMSS' rigorous standards for delivering world-class, effective healthcare and health IT education. Collin College is a member of an exclusive group of others that are authorized to offer HIMSS-approved education programs that prepare candidates for advanced knowledge in health IT or healthcare.