Collin College Theatre Department presents "The Winter's Tale"
November 15, 2023
Cougar News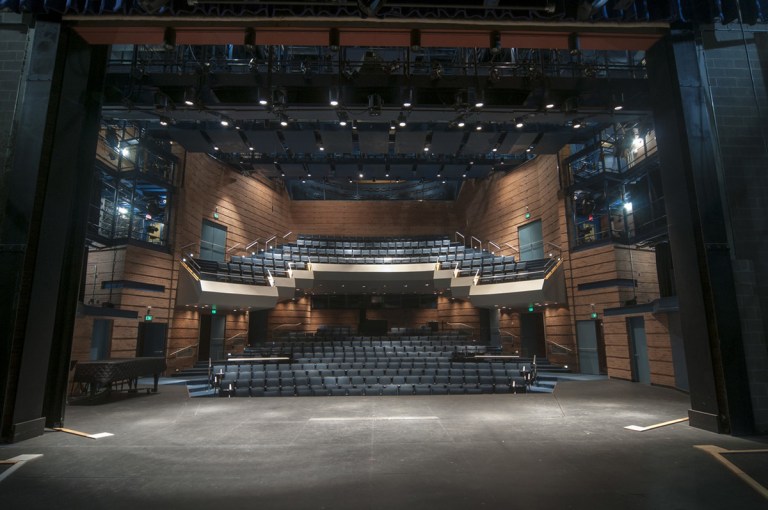 Join the Collin College Theatre Department for William Shakespeare's "The Winter's Tale." The play runs from Nov. 29-Dec. 3 in the Black Box Theatre on the Plano Campus. Tickets are free for students, $5 for veterans, the military, and those ages 65 or older, and $10 per person for all others.
A jealous king spins his kingdom into chaos when he accuses his wife of infidelity and sends his baby daughter into the wilderness to die. Years later, a series of miracles reunites his family – a glorious celebration of forgiveness and redemption in one of Shakespeare's classic romances. This production is directed by Professor Joanne Zipay.
"One of the very last plays that Shakespeare wrote, 'The Winter's Tale' melds drama, comedy, romance, music, and magic together into a marvelous, moving fairytale centered on the power of love and family. I've long wanted to direct this extraordinary show," Zipay said. "We have a tremendously talented cast of 15 students, who altogether play over 30 roles, as well as a student scenic designer, student assistant directors, and assistant stage managers. All have fully committed themselves to this production, making it a beautiful, touching, hilarious, and joyful event!"
Performances begin at 7:30 p.m. on Nov. 29-Dec. 2. Matinee shows begin at 2:30 p.m. on Dec. 2-3. ASL interpretation will be provided for the Dec. 3 matinee performance. Due to the nature of the Black Box Theatre, there will be no late seating and no late entry into the room until intermission.
Tickets are available at
http://collin.universitytickets.com/
. The Black Box Theatre is located on Plano Campus at 2800 E. Spring Creek Parkway in Plano.
Collin College serves more than 58,000 credit and continuing education students annually and offers more than 200 degrees and certificates, including a Bachelor of Science in Nursing (BSN), a Bachelor of Applied Technology (BAT) in Cybersecurity, a Bachelor of Applied Science (BAS) in Construction Management, and a new Bachelor of Applied Science (BAS) in Clinical Operations Management. The only public college based in Collin County, Collin College is a partner to business, government, and industry, providing customized training and workforce development. For more information, visit
www.collin.edu
.