English as a Second Language (ESL)
Study English at Collin College!
Hello and welcome to English as a Second Language (ESL) at Collin College. The ESL Department started in 1991 and has grown to more than 740 students. It is fully accredited and nationally recognized as an academically challenging institution. The ESL program helps you master a variety of English skills and understand American culture necessary for academic, professional, and personal success. ESL instructors also help you develop study skills and connections to people and resources in the community.
Please click on your language below for a summary of our program or explore our website in English using the menu on the left.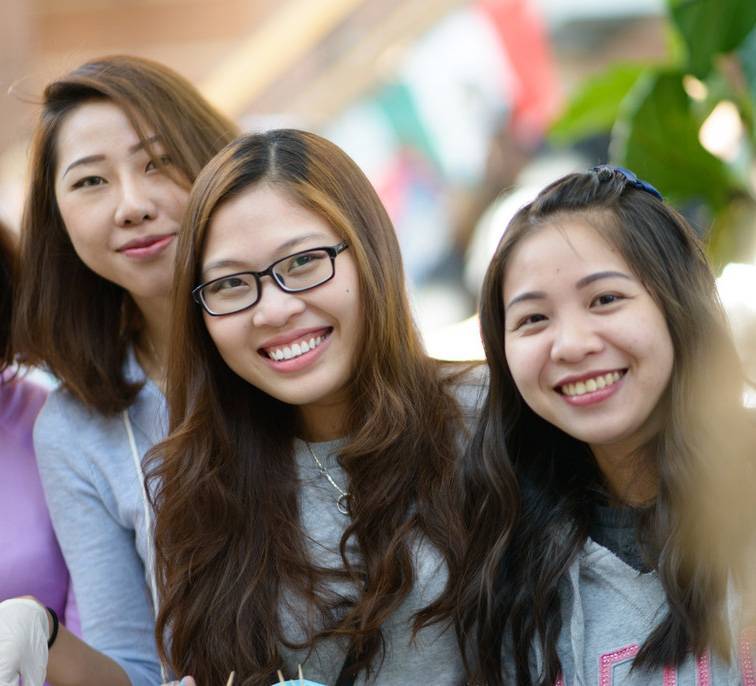 Why Choose ESL at Collin College?
Caring Instructors - Instructors will get to know you, your unique goals, and your personal language needs.
Professional Lessons - All of our instructors have a master's or doctorate degree with many years of experience.
Personal Attention - Small, family-like class sizes (10-18 students) allow for individual attention.
Affordable - You get a top-quality education at reasonable costs because Collin College is supported by the government.
Flexible Program - Our unique program structure helps you balance school and personal life.
Diverse Population - A large variety of students from different national backgrounds ensures a unique experience.
Social Options - Plenty of social activities create community connections, build language skills and make you feel at home.
Additional Resources - Activities and labs are available to guide your English improvement outside the classroom.
Facility Access - You have access to many Collin College facilities including libraries, computer labs, and sports centers to name a few.
Where is Collin College's ESL Program?
Collin College has several beautiful campuses in the suburbs just north of Dallas, and the ESL department is located on the Plano Campus.

Plano was ranked the 3rd best place to live in America by Money Magazine in 2016, and several other nearby suburbs also ranked high on the list.

Plano has a metropolitan population of 286,057 people and is known for being the international headquarters of many international companies according to World Population Review.

More about Plano and Collin County
Contact Us!
If you have questions regarding the ESL program, please contact: esl@collin.edu

For questions regarding the admissions process, please contact: iso@collin.edu

For a list of common questions and answers, please click here