Real Estate at Collin College
Real Estate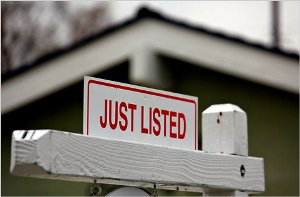 Please click here for the real estate course listing for Fall 2021. Note that all in-person classes will meet at the Frisco campus, except for those that are specifically noted as being held at the Wylie campus. For a more detailed explanation of searching for courses in the College registration system, see the video below for instructions.
Important Information about the Fall 2021 Semester: We are back to face-to-face, in-person learning as the primary course delivery method on our Frisco and Wylie campuses. Be sure to monitor your school e-mail address and your Canvas course messages for important start-of-class information from your instructor. If you don't know how to check your school e-mail or Canvas messages, that information can be found here. Please review the College's COVID-19 information page for important information about student, faculty and staff standards of conduct on campus.
Real estate is a dynamic field in which highly motivated people can create their own success stories. The degree program in real estate is designed with flexibility to allow students to successfully achieve a goal, whether it be personal knowledge, earning an Associate's degree, completion of a certificate program, transfer to a college or university, or active real estate licensing. Students will explore a variety of topics including fundamentals and principles of real estate, sources of financing, state and federal influences on financing, legal rights of owners, buyers and brokers, property appraisal, contract negotiations, and closing. An excellent instructional staff and a cooperative education program with local brokers give real estate students at Collin College a personalized, practical, high quality education.
To enroll in classes at Collin College, you must first be admitted as a Credit or Non-Credit student. That process can be started here.
Below is a brief video explaining the requirements for a Texas Real Estate Sales Agent License:
And here is a video about registering for classes at Collin College: